Transform your smartphone or tablet to a virtual LED device and control it from a media server or a VJ application via Wifi or Ethernet connection.
Perform as a VJ and send out video frames in real-time by running a compatible application like ArKaos GrandVJ, LEDMaster or MediaMaster on the same network. Free demo versions can be downloaded on ArKaos website.
All those applications use the Kling-Net protocol designed by ArKaos to provide a plug and play connection to the LED devices.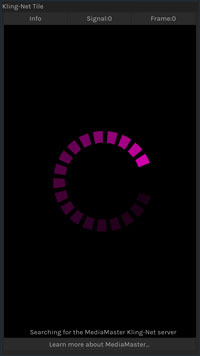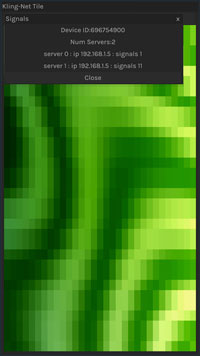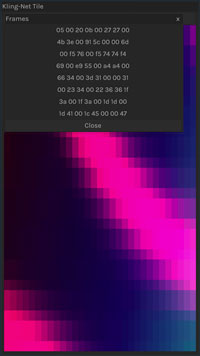 ArKnator will make your phone become an Art-Net LED tile but also a traffic visualizer.
The mobile application must be on the same Wi-Fi network than an ArtNet server.
You can use ArKaos GrandVJ or ArKaos MediaMaster as an ArtNet server.
ArtNet is a communication protocol for transmitting the DMX lighting control protocol over Ethernet.
DMX itself is a standard for digital communication networks that are commonly used to control stage lighting, effects, ​and light dimmers.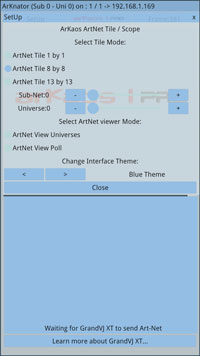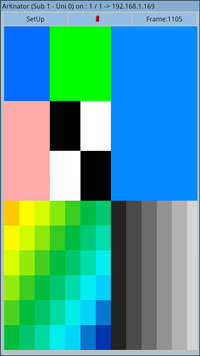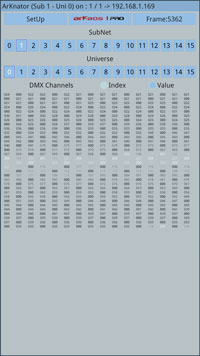 This is a virtual version of our Kling-Force LED hardware interface.
The Kling-Force LED allows you to drive up to 8 LED tapes.
You can learn the way to integrate it into ArKaos products such as LEDMaster, MediaMaster and GrandVJ XT.